LEXUS WINS 3 J.D. POWER RESIDUAL VALUE AWARDS FOR 2022
LEXUS WINS 3 J.D. POWER RESIDUAL VALUE AWARDS FOR 2022
Posted on September 20, 2022
Lexus has earned three J.D. Power Canada ALG Residual Value Awards for 2022 which recognizes the vehicles that are projected to hold the highest percentage of their retail price (MSRP) after a four-year period. The Lexus IS, GX and UX were all recipients of this prestigious award, indicating that a blend of features, technology and reliability help these luxury Lexus models hold their value years into ownership.
WHO ARE J.D. POWER AND ASSOCIATES?
J.D. Power is the go-to source for consumer data and information across a variety of industries. By combining things like artificial intelligence (AI) and algorithmic modelling, they are better able to understand consumers and their interactions with thousands of brands and their products. In fact, J.D. Power has been the leader in determining vehicle reliability for over a decade and has named Lexus as the most reliable car brand nine times in the last 10 years.
HOW ARE THE WINNERS FOR THE RESIDUAL VALUE AWARDS DETERMINED?
To determine the winners, J.D. Power takes a look at all available car brands in North America and evaluates them based on a variety of metrics. This includes mileage, quality/reliability, options and feature sets and macroeconomic environment.
WHY DO THE RESIDUAL VALUE AWARDS MATTER?
The J.D. Power Canada ALG Residual Value Awards are important for people considering financing, leasing or purchasing their vehicle with cash. Knowing how well a vehicle holds its value over time coupled with the cost of ownership (fuel, insurance, maintenance, etc.), a buyer can use this information to determine what the best purchasing route is to get the best overall bang for their buck.
THE WINNERS: LEXUS IS, LEXUS GX AND LEXUS UX
The winners of the J.D. Power Canada ALG Residual Value Awards from Lexus are the IS, GX and UX.
Lexus IS:  The Lexus IS a V6-powered small luxury sedan that competes against the best four-doors that the world has to offer. For 2022, the IS comes available in two AWD models and two RWD models – including the new Lexus IS 500 RWD F SPORT that puts out a whopping 472 horsepower.
Lexus GX: This is a true off-road SUV giving adventures all the tools to explore with standard features including 4-wheel drive and Kinetic Dynamic Suspension System, to available features like Multi-Terrain Monitor with Underfloor View, and Multi-Terrain Select with 5-Stage Crawl Control. The best part? You can go off-roading in style thanks to a luxurious interior that seats seven and is brimming with the best tech on the market.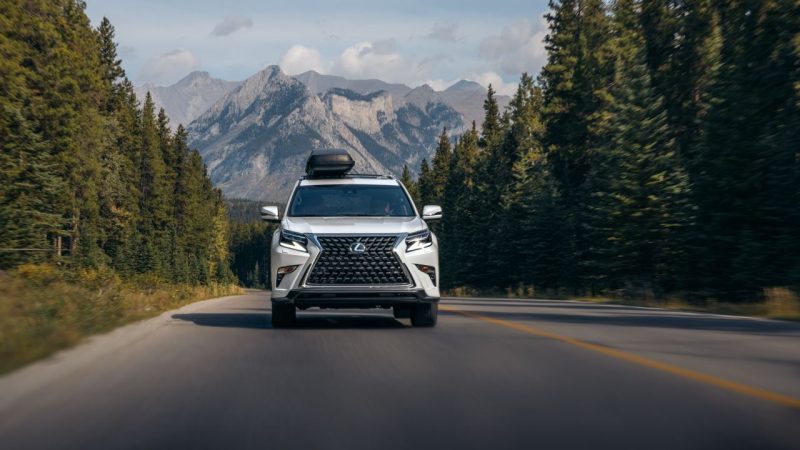 Lexus UX: The 2022 UX has been completely redesigned for the new year and it is brimming with the latest technology from Lexus including their most advanced safety system LSS+ 3.0 and the new Interface. Choose between four powertrain options including their first ever plug-in hybrid electric: NX 450h+.
COME VISIT US AT LEXUS SOUTH POINTE
Come see why Lexus South Pointe is considered one of the best premier luxury dealerships in Edmonton. Our team is dedicated to ensuring our clients have an amazing experience at every turn. From our service department to sales and beyond — we are here to make sure your automotive needs are met in the most convenient way possible. Find us on the south side of Edmonton on Gateway Trail at 830 100 St.