LEXUS HYBRIDS EARN 4 BEST VALUE IN CANADA AWARDS FOR 2022
LEXUS HYBRIDS EARN 4 BEST VALUE IN CANADA AWARDS FOR 2022
Posted on June 15, 2022
The winners of the 2022 Vincentric Best Value in Canada Awards were just announced and Lexus has proven once again that it is leading the hybrid market in every respect. Not only was this the first year hybrid vehicles took more model-level awards than in all years passed, all four of the Lexus models to receive awards were hybrid electric vehicles.
HOW ARE THE BEST VALUE IN CANADA AWARDS MEASURED?
When buyers evaluate the potential value of a vehicle they want to know how much it is going to cost them to own it over time. That means insurance costs, average repairs, fuel consumption, regular maintenance, depreciation, etc.
Vincentric uses all of these measures and other factors when evaluating cars based on their value. Additionally, they also consider cross-provincial differences so that costs are measured based on where people drive and live.
Once these details are tallied, Vincentric compares them with a measured cost of ownership which is the average in the vehicle's segment of vehicle type, market position and size. The vehicle that costs the least to own is championed as the best vehicle in the segment.
Vincentric gives awards to brands as well as models. For 2022 Toyota and Lexus walked away with ten awards making it the eleventh consecutive time these brands have been on top.
WHICH LEXUS MODELS WON AWARDS?
Lexus models took home four awards for best value: Lexus ES Hybrid, Lexus LS Hybrid, Lexus NX Hybrid, and Lexus RX Hybrid.
LUXURY MIDSIZE SEDAN: LEXUS ES HYBRID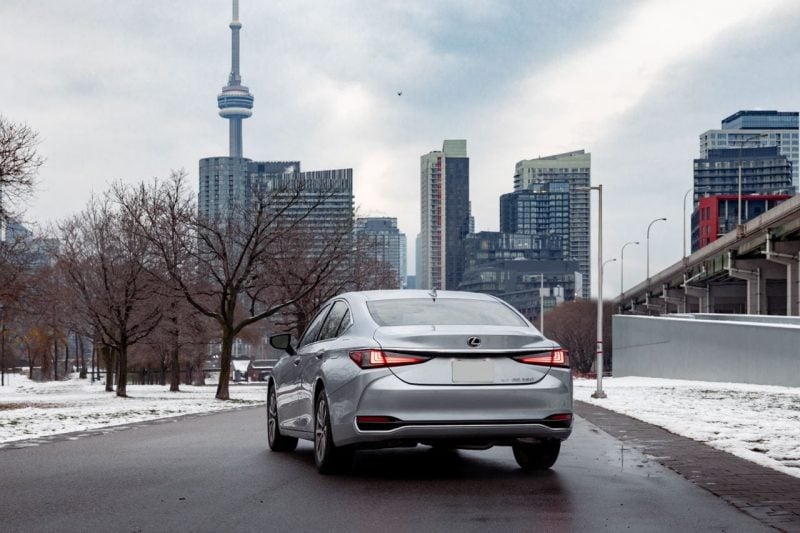 Excellent ride quality, upscale cabin, and a great fuel economy for both its size and power.
LUXURY LARGE SEDAN: LEXUS LS HYBRID
Featuring a hybrid powertrain that uses a 3.5-litre V-6 and two electric motors to make 354 horsepower.
LUXURY COMPACT SUV: LEXUS NX HYBRID
For 2023, the Lexus NX 450h+ is the first plug-in hybrid-electric in the segment, going from 0-100 km/h in just 6.2 seconds.
LUXURY MIDSIZE SUV: LEXUS RX HYBRID
The Lexus RX remains the standard by which all other luxury SUV hybrids are judged thanks to its excellent performance, an abundance of features and upscale interior.
LEXUS OFFERS THE BEST VALUE IN EDMONTON
Lexus has been leading the charge in the hybrid and electric vehicle race since 2005 when the RX 400h was launched; a vehicle that has come to define the luxury SUV segment and was the first production premium hybrid vehicle ever built.
Since then, Lexus has been innovating the technology, increasingly providing buyers with better features and fuel economies.
Today, there are eight Lexus hybrid electrics to pick from and almost 2 million Lexus electrified vehicles on the road today. To learn more about Lexus hybrids or any of the models that earned best value awards, contact us today. To see the full list of award winners, click here.