CHINESE LION DANCE EVENT 2023
CHINESE LION DANCE EVENT 2023
Posted on February 14, 2023
Lexus South Pointe was thrilled to host our clients at an exclusive event this month that honoured the coming of the Lunar New Year and the Chinese community of Edmonton.
The event included a lion dance performed by Jing Ying Martial Arts and was paired with a delicious buffet of food and drinks for our invited guests.
We have hosted this special event in years past and it is one of our favourite opportunities to reconnect with many of our clients and community and usher in the coming year.
We want to thank Jing Ying Martial Arts for putting on a memorable performance. Your talented group always surpasses our expectations — our guests were thrilled and the feedback was extremely positive. Lions are symbolic of wisdom and power in Chinese culture and the lion dance is to meant to signify the coming of good fortune.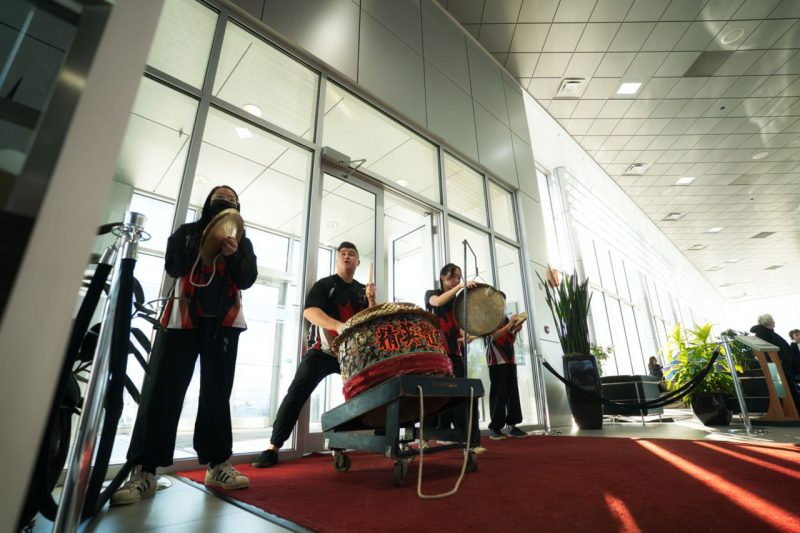 The accompaniment of the traditional music, beating drums and clashing cymbals and the lion's beautiful movements are truly stunning and representative of the Jing Ying Martial Arts crew's agility and talents. Thank you so much for a fantastic morning!
We also want to thank our guests for your continued support throughout the years and for joining us for this memorable event. The dealership was buzzing with energy from many of you and it was great to see how well-received everything was. Finally, we would like to thank Joald Liaz for taking these photos that perfectly captured the day.
We look forward to hosting more events like this one in the coming months.