Benefits of Driving a Lexus Self Charging Hybrids
New
May 19th, 2020
A Lexus Self-Charging Hybrid combines a gas engine and electric motor that recharges as you drive. Which means you never have to plug your vehicle in! Today, we'll discuss the other benefits of owning a Lexus hybrid including:
Improved Fuel-Efficiency
Reduced Emissions
Superior Technology and Performance
Strong Reliability
Great Warranty
Why Buy a Lexus Hybrid?
Drivers across Alberta continue to make the switch to hybrid vehicles. In fact, in 2019 figures from Statistics Canada showed a 115% increase in electric vehicle registrations.
Lexus has sold over 1,000,000 Self-Charging Hybrid vehicles worldwide. They're designed and engineered with the same precision as gas models.
Even better?
They help owners reduce their carbon footprint.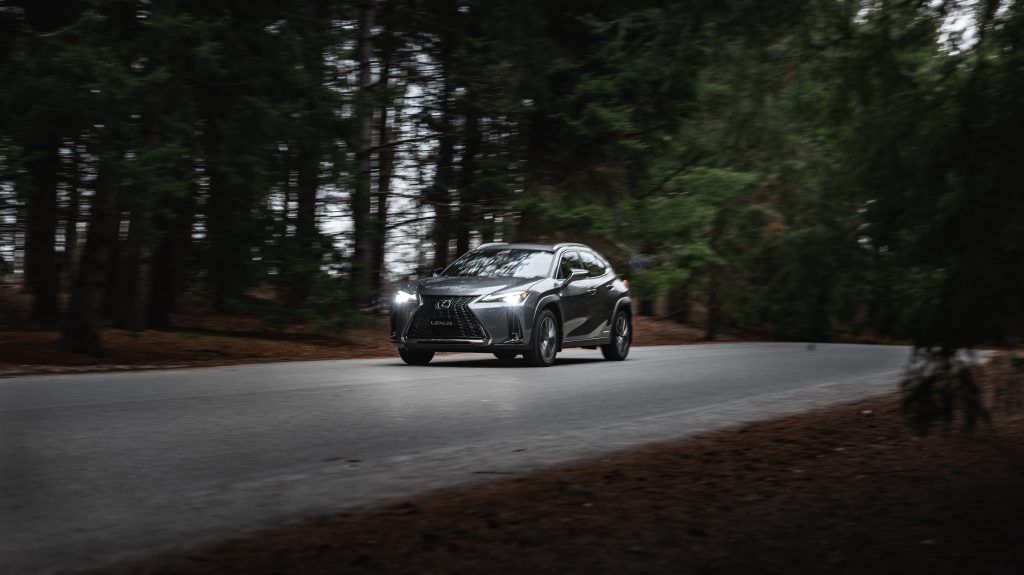 Benefits of Driving a Lexus Hybrid
Have you considered making the switch to an electric vehicle? We have one of the largest selections of Lexus Hybrids in Edmonton. Additionally, our Experience Managers work with you to make sure you know the ins-and-outs of your new hybrid so you can feel confident in your decision.
Improved Fuel-Efficiency
We all have different driving habits and lifestyles that require a mixture of city and highway driving. Drivers also vary in the amount of gear and passengers they haul.
That being said, it's been proven that Lexus Self-Charging Hybrid vehicles can reduce the number of trips you make to the gas station each month.
A Lexus hybrid also dramatically reduces CO2 emissions compared to a strictly gas vehicle.
Reduced Emissions
Imagine being able to play a role in helping the environment while still driving a vehicle that delivers exceptional handling, speed, and performance?
According to Lexus Canada, Lexus Self-Charging Hybrid Electrics are up to 70% cleaner than gas engines and produce 30% less CO2.
Superior Technology and Performance
By combining a gas and electric engine, Lexus is able to deliver power and fuel efficiency in one gorgeous vehicle. The battery re-charges while you drive-and-brake so you never need to plug-it in.
Strong Reliability 
Lexus introduced the world's first luxury self-charging hybrid electric over ten years ago! Since then, they've been industry innovators, creating new technologies that help owners make a positive impact on the environment.
Today, we offer more luxury hybrid electrics than any other manufacturer in Canada. Not only are our hybrid vehicles easy to understand and maintain, but they also deliver outstanding performance.
Great Warranty
Lexus Hybrids are covered by the same comprehensive warranty as their gas-powered vehicles which includes comprehensive coverage for up to 48 months/80,000 km, whichever comes first.
Additionally, Lexus Hybrids are given additional coverage of an 8 year/160,000 km Hybrid Component and 10 year/240,000 km High Voltage Battery warranty.
Edmonton Hybrid Vehicle Destination
Are you interested in purchasing a Lexus Hybrid vehicle? Contact our team today! Lexus offers a wide range of hybrid vehicles including the Lexus RX, ES, LS, LC, UX, NX.
Our knowledgable Experience Managers can answer any questions you might have and help you find the perfect Hybrid vehicle for your lifestyle!